Tesla Model Y: Identification Labels
Vehicle Identification Number
You can find the VIN at the following locations:
Touch Controls > Software.
Stamped on a plate located at the top of the dashboard. Can be seen by looking through the windshield on the driver's side of the vehicle.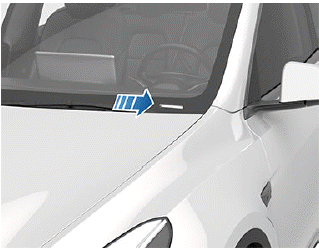 Printed on the Vehicle Certification label, located on the door pillar. This can be seen when the driver's door is open.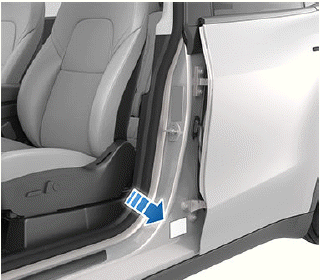 Emission Control Label
The emission control label is located on the opening face of the liftgate.
NOTE: For vehicles with a model year of 2022 or newer, the emission control label is now located on the inside of the front hood and may not match the label shown.

READ NEXT:
It is important to understand your vehicle's original tire sizes and pressures, and the GVWR (Gross Vehicle Weight Rating) and GAWR (Gross Axle Weight Rating). This information can be found on two
The Vehicle Certification label provides: GVWR - Gross Vehicle Weight Rating. The maximum allowable total mass of Model Y. This is calculated as the weight of Model Y equipped with the heaviest
SEE MORE:
Autosteer and its associated functions are particularly unlikely to operate as intended when: Autosteer is unable to accurately determine lane markings. For example, lane markings are excessively worn, have visible previous markings, have been adjusted due to road construction, are changing
When Sentry Mode is turned on, the cameras and sensors remain powered on and ready to record suspicious activity around your vehicle when Model Y is locked and in Park. To store and retrieve Sentry Mode footage, ensure that Dashcam is on and a properly formatted USB flash drive is inserted into